PROMOTION OF WOMEN SELF HELP GROUPS (WSHGs)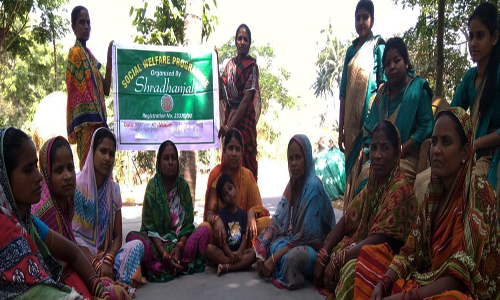 HIGHLIGHTS
Encouraging poor people especially women to form Self Help Groups to become Self Reliance.

Providing basic information on SHG formation, function and development.

Educating people on the importance of SHGs, it's benefits and it's positive impact on the Socio-Economic status of the Group.

Encouraging people to have Mutual Trust and Support towards the group members.

Encouraging for a Collective Action and Bank Linkages and motivating for Saving Habits and guiding them to attend Skill Development Trainings on Micro-Enterprise activities.