HEALTH AND HYGIENE PROGRAMMES
(SWACHHATA ABHIYAN & PLASTIC WASTE MANAGEMENT)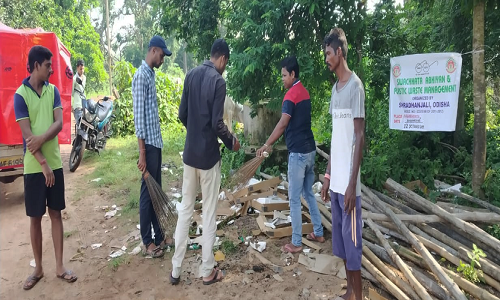 HIGHLIGHTS
Bringing Behavioural Change towards Health and Hygiene and encouraging people to practice Personal Hygiene.

Educating people on the adverse effect of dirtiness and sensitizing on the positive impact of cleanliness to stay away from diseases and encouraging to maintain tidiness of their own environment.

Encouraging people to take help of various schemes to make Toilets and make practice to use it and educating to use Safe Drinking Water.

Encouraging people to consult local General Practitioner to address any health issue.

Educating Young Women to maintain Menstrual Hygiene.

Promoting 'Total Sanitation Campaign' and bringing an improvement in the general quality of Life.