COMMUNITY OUTREACH CAMPS ON HEALTHY HEARTS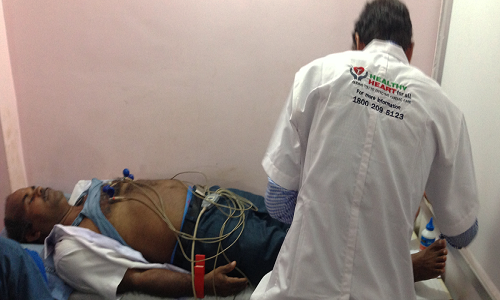 HIGHLIGHTS
Awareness generation on Cardiac Disease, Diabetics, Obesity etc.

Facilitation of detection of various heart ailments like High Blood Pressure, Coronary Artery Disease, Vascular Heart Disease and Congenital Heart Disease among the people.

Facilitating the clinical examination like free Blood Pressure measurement, Weight Check-up, Electro Cardiogram (ECG), Blood Sugar Testing and Doctor's Consultation etc.

Educating public on Prevention and Treatment of Heart Disease.

Sensitizing public for Life Style Modification and to make the Heart Healthy to lead a healthy life.