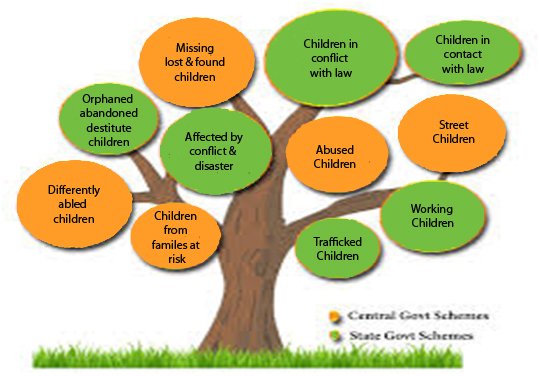 MAJOUR AIMS AND OBJECTIVES
(a) To organize welfare services like medical care, recreation for children of landless laborers, artisans and craftsmen, small and cottage industries, vendors, school dropouts and children of cobblers, newspaper vendors, hawkers, rag pickers and others etc., and where such facilities are not available. Also to provide such services to the children of T.B./Leprosy patients, Cancer/Chronic patients, HIV affected patients, mentally retarded/handicapped, lifers etc.
(b) To organize play-way activities thorough recreational centres in urban slums/parks, nursery/creches/ balwadi buildings and to open study/counselling centres after school hours for children of socially & economically backward families and disprivileged.
(c) To protect and rehabilitate, through residential ways the children utilized by the anti-socials for begging, theft, pick-pocketing etc. and to organize Sisu Raijas (exhibitions & talent hunt) for children.
(d) Child Rights: To ensure child rights and care for children for survival, growth and development, to look after orphaned, abandoned and destitute children by opening orphanages and child shelters for their rehabilitation, to emphasis welfare and rehabilitation of street children, child labourers, physically or mentally challenged children, children in difficult circumstances.