Rural Development Programmes & Panchayatiraj Institutions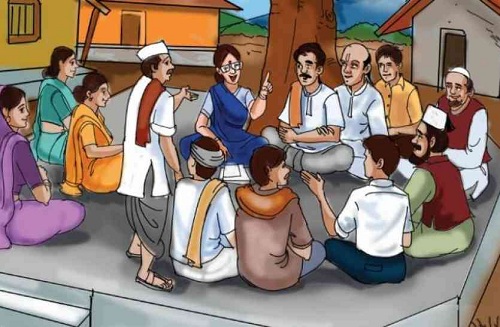 MAJOUR AIMS AND OBJECTIVES
(a) Construction works: To maintain school buildings, Ashram Schools, etc., houses for S.C. & S.T. and economically backward classes and dis-privileged.
(b) Sanitation and water supply : To clear tanks, roads and to establish water supply system in the village and sub villages & hamlets/shrubs of the cities and to organize the people for renovation of tanks and to make the people aware of sanitation and pure drinking water etc.
(c) To compliment such programmes which are being eligible by the national committee for the upliftment of the poor/downtrodden/weaker section people of village and the inhabitants of the slums of the cities. To help and arrange voluntary organization, such as youth leagues, sevadal, balwadi, mahila samities, co-operatives, self-help groups, volunteers for rural and urban development.
(d) To promote various sustainable rural and urban development activities with special emphasis on training, motivation to PRIs members/leaders for improvement of grass root democracy, peoples participation as well as attainment of national objectives.
(e) To promote rural reconstruction, integrated rural development programmes, vocational meaning and man-power development, divert of small scale industries and vocational training. Self employment for youth and women, development of rural technology & rural electrification and to promote skill development among the rural folks, development of communication, health and transportation.