EDUCATION, SCIENCE & TECHNOLOGY
Our Mission Education is a programme designed to provide Quality Education to community children. Shradhanjali believes that education is the key to Eradicate Social Evils, empower an individual to earn his/her Livelihood and increases one's awareness on a range of issues which in turn help in making Good Citizens.
Shradhanjali's educational initiatives include Pre-school (3-6 yrs), Non Formal Education (6-14 yrs non-school going), Remedial Education (6-14 yrs school going) etc. It also aims to work for underprivileged children those who are under difficult and adverse circumstances such as Child Labour, Children of Poor People, Children Inflicted and affected with HIV/AIDS, Street and Runaway Children, Children with Rare Disabilities, Disaster Struck Children and Children of Slum and with special emphasis to Girls.
Besides, the organization prioritizes Special Education for Persons with Disabilities, Continuing Medical Education (CMEs), Computer Literacy, Digital Literacy, Information Education & Communication (IEC) and other education programmes and activities, necessary as per the Needs and Assessments. Furthermore, promoting Science and Technology among people of all age groups and to ensure that Science and Technology is harnessed most meaningfully for the development purpose.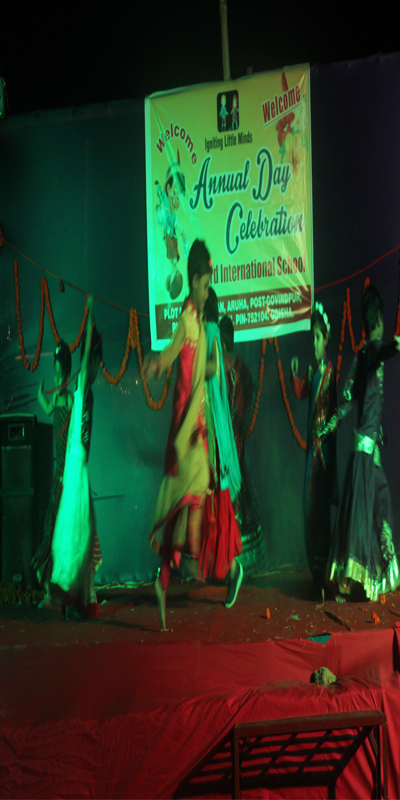 MAJOR ACHIEVEMENTS

Many Community children have been benefitted from the Mission Education programme
---

Community Awareness through Information, Education and Communication (IEC) activities
---

Labour Welfare -Health and Safety awareness was done
---

Community Children were provided with Reading Materials and books to enhance the periphery of their knowledge

---

Community Students were appreciated and encouraged by the Block & District Level authorities for their contribution in Science Exhibitions.
---